2020 Virtual Selby Ave JazzFest Lineup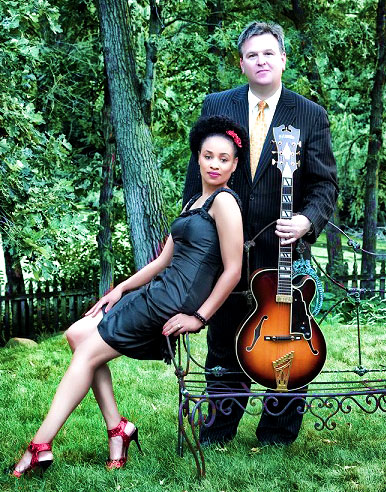 Saturday, September 5th
Charmin and Shapira
Performing together for well over two decades, internationally renowned vocalist Charmin Michelle and critically acclaimed guitarist Joel Shapira have developed a reputation as the Twin Cities' premier jazz duo. They are frequent performers at The Dakota Jazz Club, Vieux Carre and other Twin Cities jazz spots as well as The Twin Cities Jazz Festival.
The duo's latest critically acclaimed CD, Butterfly Wings, was released earlier this year. The Dakota Jazz Club described the disc as "a wonderfully diverse collection of tunes in the most intimate setting of voice and guitar…a collection of great beauty that highlights two lifetimes dedicated to the timeless art of jazz."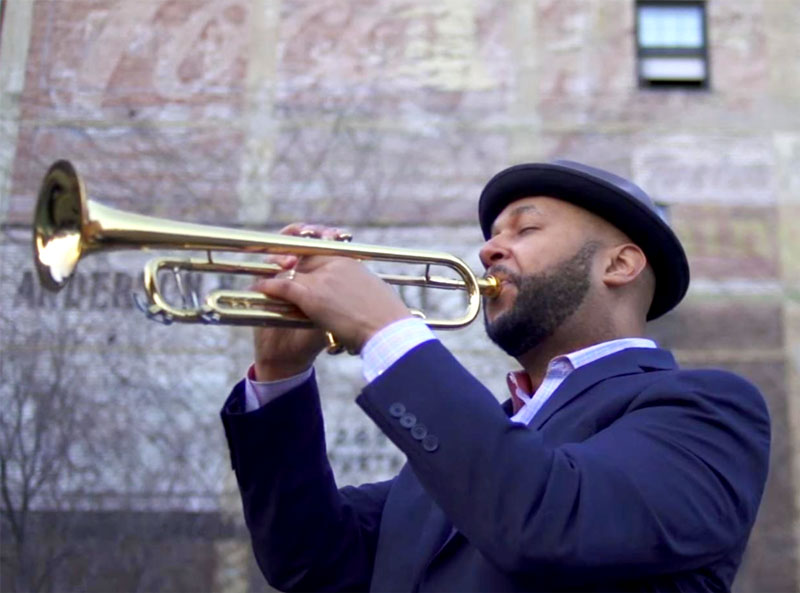 Saturday, September 12th
Solomon Parham Quintet
Trumpeter Solomon Parham is a best-kept secret here in the Twin Cities, as he is a man of many talents. He has been making his way throughout the Twin Cities for five years now; however, it is only recently that Minnesota has opened their eyes and arms to him. He has played on stages with several well-respected musicians such as Delfeayo Marsalis, Roy Hargrove, Eric Kamau Gravatt, Anthony Cox, saxophonist Eric Alexander, Wess Anderson, and bassist Christian McBride, to name a few. He has truly worked with the best of the best throughout his music career both in Michigan and Minnesota while maintaining healthy relationships with many of those great performers. As a musician, one has to be well rounded and Solomon has done just that and more. He is a trumpet performer, trumpet instructor, jazz band ensemble director, music educator and producer in digital music. His repertoire list is extensive, including everything from hip hop to jazz. Though jazz is a large part of his life, he has integrated music technology to enhance his musicianship. Solomon is a dedicated music educator and continues to uplift his music endeavors throughout the community.
Currently, Solomon can be found on a regular basis teaching individual lessons and directing jazz ensembles at Walker West Music Academy and Minneapolis Community and Technical College.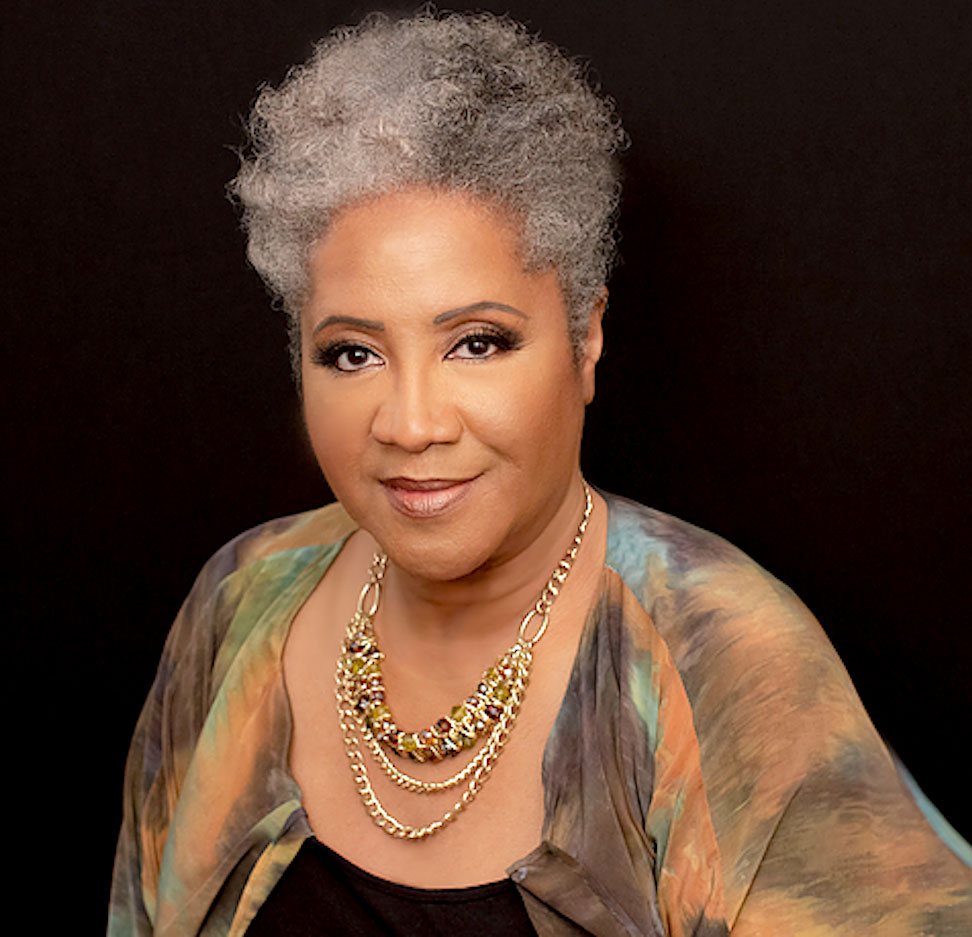 Saturday, September 19th
PJP Trio featuring Grammy Award Winner Patricia Lacy
A decade plus JazzFest performer, Patricia Lacy brings her vocal stylings to this year's virtual event. She will be accompanied by Walker West and McPhail Center for Music piano instructor Jacob Dodd and Sounds of Blackness drummer Perry "Tree" Graham.
Patricia is a twenty-seven-year veteran of the Grammy Award-Winning Sounds Blackness. She also traveled the world and shared her talents as one of the five backup vocalists for the late great Luther Vandross.
Lacy has also been involved in musical theater, working with SteppinStone Theater as a musical director with such plays as Sweet Freedom, MLK, The Black Snowman and Four Little Girls: Ruby Bridges. She was cast in the role of Ronette in the Twin Cities stage production of Little Shop of Horrors. Most recently, she performed in Mixed Blood Theater's Theatre 55 production of Hair. Her versatility in gospel, jazz, stage and theater makes her a much sought after vocalist as she has been featured at the Minneapolis Urban League dinner, Minnesota Twins and Saints Game National Anthem singer, and Selby Ave JazzFest headliner.
Patricia has opened for various R&B and Gospel artists as well as being part of the Oscar-winning movie Twenty Feet From Stardom, which provides an in-depth look at the experiences of the greatest music backup singers of all time.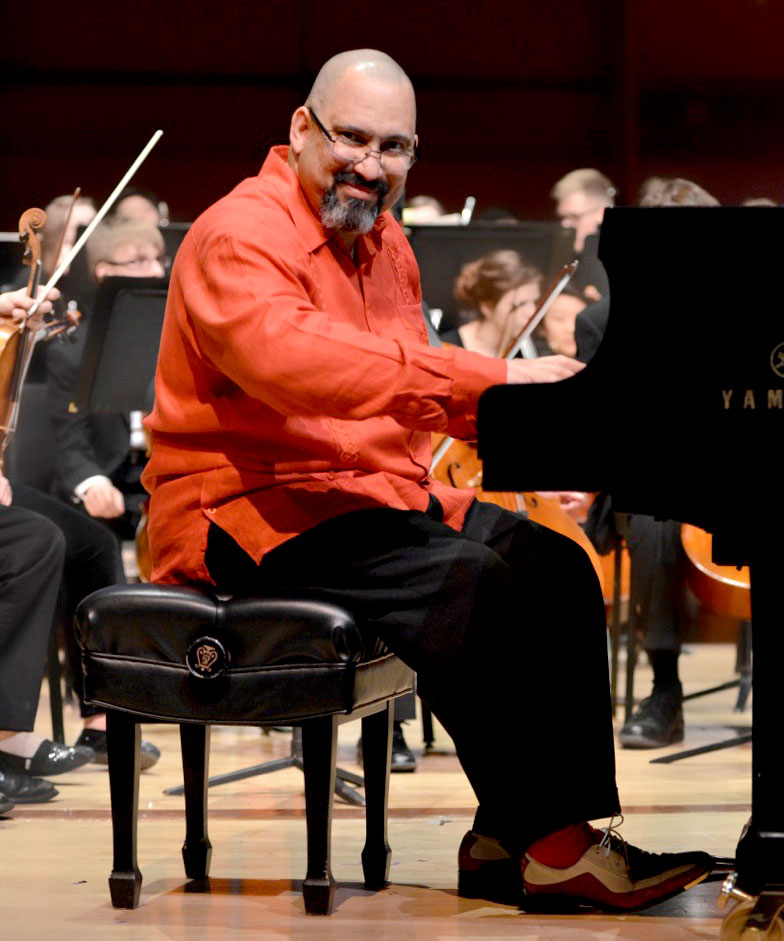 Saturday, September 26th
Grammy Award Winner Nachito Herrera
Recognized as a young genius, Ignacio "Nachito" Herrera stunned Cuban audiences at the age of 12, performing Rachmaninoff's Concerto No. 2 with the Havana Symphony Orchestra. Famed Cuban pianist and Buena Vista Social Club member, Ruben Gonzalez invited the 16-year-old Nachito to join him on stage and inspired the teenager to study the traditional rhythms of Cuba. Herrera's classical grounding, natural abilities, and enthusiasm for his subject paid off. In addition, Herrera has studied with Cuban masters Chucho Valdes, Ruben Gonzalez & Frank Fernandez.
Following his 1990 Masters Degree in Music from Superior Institute of Art, Havana, Cuba, Nachito began performing, directing and touring with state-sponsored orchestras and the renowned Tropicana Orchestra. In 1997, he joined Cubanismo, with whom he recorded two albums, eventually becoming the musical director. Nachito toured Europe, the United States and the Far East with the group and while recording Mardi Gras Mambo in New Orleans, Herrera amazed the Crescent City with his local performances and was named an Honorary Citizen of New Orleans. In 1996, Herrera recorded Ula-Ula, with the renowned Cuban group, Bakuleye, of which he was musical director, producer and composer in addition to winning the Cuban Nobel Prize of the Year for Best Orchestra.
Upon leaving Cubanismo in 2001, Nachito settled in the Twin Cities, where he gained a following amongst fans of both jazz and Latin music. His affection for all types of music is apparent and he often sites the correlations between African rhythms, Cuban guajiras, American jazz and classical composers. His love of music runs deep and wide, remaining loyal to his birthplace,
"I love all kinds of music, especially American music, but I love Cuban music the most.I like to combine the older Cuban styles, especially the rhythmic approaches of montunos and tumbaos, with jazz and classical themes. It's how I see the evolution of Cuban piano," says Herrera.
Awards:
Grammy Awards: 2000 Best Latin Jazz Performance with the Chucho Valdez Quartet, three-time nominee
Emmy Award nominee, Guest Artist, Minnesota Original, Twin Cities Public Television (Weekly Art Series-Legacy Celebration)
City Pages, Best Jazz Artist, multi-recipient
Minnesota Music Awards, three-time recipient
Recipient: Immigrant of Distinction
Recipient: American Heritage Award